About Solve the Net
Our Beliefs
Our mission is to bridge the gap between technologies and the companies that use them.
We have a few core beliefs:
The solutions we provide need to reflect your passion and mission.
One size does not fit all.
You need to be comfortable with the solution. Every service we provide includes training to ensure that you can work with the solution and that it will work for you.
Work does not cease on a web or technology solution on launch day. Software updates, security, and website content updates all need to be taken into account.
There are many pieces to your overall technology needs. Regardless of the service we are offering you, we can work with you to evaluate possible pain points.
Founder & Chief Consultant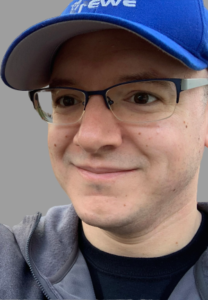 Phil Erb has been working in Information Technology since 2003. He specializes in technologies that foster communication and productivity. His belief is that computers should improve people's workflows, not hinder them and to make it as easy as possible to get things done.
A graduate of the Pennsylvania College of Technology, with a B.S. in Computer Information Technology, Phil also holds MCSA and MCSE certifications from Microsoft.